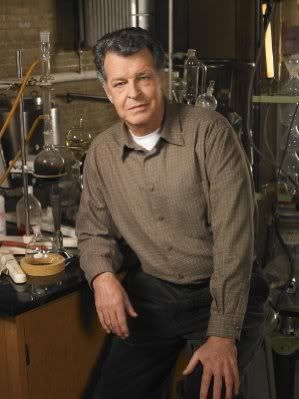 John Noble as Dr. Walter Bishop
Born in Port Pirie, South Australia, Australia
Artistic Director of Stage Company of South Australia 1977 – 87. Head of Drama, Brent St. School of Arts (Sydney) 1997-00. Directed over 80 plays, including 'Sons of Cain' on London's West End (1986). Freelance actor. Semi-regular in TV series 'All Saints'. Voice and acting teacher.
Fun facts
In the ending credits of the Extended Edition of The Lord of the Rings: The Two Towers (2002), his name is misspelled "John Nogle."
His daughter is the actress Samantha Noble
In my opinion "perfect" for the part of Dr. Walter Bishop. I really hope they keep playing him as the bright mad sicientest with no understanding of present day things.